Prepare with the Best. Get Certified.
This self-paced course is based on the BCSP STSC blueprint for the STSC examination. In addition, the course contains over 380 questions and answers developed based on the BCSP examination blueprint, with new questions continuously being added to keep the course as current as possible.
Whether your career goals include seeking a new position, moving up in your current organization or moving into private practice, you can accelerate your opportunities by achieving the Safety Trained Supervisor Construction (STSC) certification. You can improve your chances for success, being selected for leadership positions, and increased salary through obtaining an STSC credential.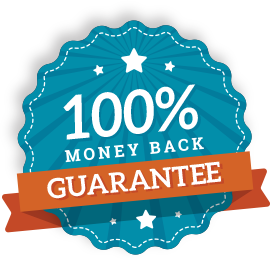 We are so confident in the quality of our courses that we guarantee you pass the exam or 100% of your money back! Effective 2018.
To qualify for the money back guarantee you must have purchased an individual license directly from ISSM and taken the exam within 60 days of completing our course (scoring above 60% on the last completed comprehensive exam). A copy of the original score sheet from the Pearson VUE Center (or corresponding testing center) must also be provided to ISSM.
By completing this course you can earn up to 1.0 CEUs from the Florida Institute of Technology University office of Continuing Education.
Money back guarantee only pertains to the original purchase value of the examination preparation course.
Enroll in this Course
This combination of options is not available
We Follow the Most Recent STSC Exam Blueprint
This self-paced course covers all five domains of the BCSP STSC certification exam. Study sessions provide comprehensive coverage of the technical subject areas of each domain of the examination. Now with over 380 review questions and answers, you can take short quizzes to evaluate your knowledge in a given subject area, and comprehensive tests covering all domains to assess your overall readiness for the certification exam. The results of all tests and quizzes are saved and demonstrated graphically so you can monitor your learning objectives.
Syllabus
Lesson #

Section

STSC 01

Domain 1: Safety Program Implementation
STSC

02

Domain 2: Hazard Identification and Control
STSC

03

Domain 3: Health Hazards and Basic Industrial Hygiene
STSC

04

Domain 4: Emergency Preparedness and Management
STSC

05

Domain 5: Leadership, Communication, and Training
Become a Professional
According to the Board of Certified Safety Professionals (BCSP), all individuals applying for the STSC must have completed 30 hours of formal safety and health training through a single course or multiple training courses. Appropriate training includes any safety and health courses, conferences or internal company training, to name a few.
Experience Requirement:
Safety Trained Supervisor Construction (STSC) candidates must have two (2) years supervisory experience or four years work experience related to construction (work experience must be a minimum part-time [18 hrs/week] to qualify).
For more information, see BCSP's STSC Program Overview.
Earn 1.0 CEU While Preparing for the Exam
We are in the process of obtaining approval for offering CEUs for our STSC course from the Florida Institute of Technology University Office of Continuing Education.
If you subscribe for the STSC course now, you will be provided with the purchase link to add CEUs to your subscription later.
Your Convenience is Our Priority
Your online ID and password is valid for one year from the date of your registration.
In the event that you do not pass the exam on your first try, upon submission of proper documentation, your online access can be extended for an additional six months period.
The Ultimate STSC Study Guide
A comprehensive guide to preparing yourself for the STSC exam. The course covers content, study sessions, quizzes, and comprehensive exams that will streamline your learning process without having to travel or enroll in expensive courses. Course material and preparation has never been easier to access - simply log in at any time and work from the point you left off. It's that simple!
Top 10 Features
In order to monitor your progress, the results of all tests and quizzes taken are saved and demonstrated graphically
Simply log in any time and continue working from where you left off. It's that simple!
Study sessions provide comprehensive coverage of the technical subject areas
Take quizzes in each domain of the exam to evaluate your knowledge of each subject area
Take overall comprehensive tests covering all domains of the exam
All test sessions have a timer
All tests and quizzes are selected randomly from a pool of questions so you never take the same test or quiz twice
Bookmarks allow you to create your own test sessions
New zoom in/zoom out capability lets you choose the text size that is best for you