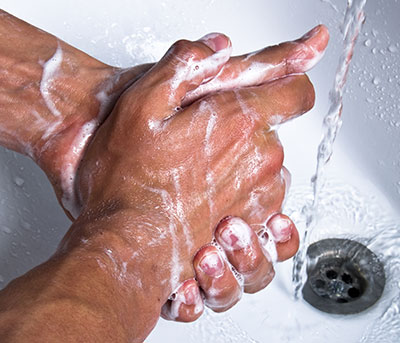 CIH Program Overview
The Certified Industrial Hygienist (CIH) certification covers the following subject matters: Air Sampling & Instrumentation, Analytical Chemistry, Basic Science, Biohazards, Biostatistics & Epidemiology, Community Exposure, Engineering Controls/Ventilation, Ergonomics, Health Risk Analysis & Hazard Communication, IH Program Management, Noise, Non-Engineering Controls, Radiation – Ionizing and Non-ionizing, Thermal Stressors, Toxicology, Work Environments & Industrial Processes. Certified individuals demonstrate a minimum level of knowledge and skill in these areas through education, experience and examination.
Benefit #1
Increased Salary
The American Board of Industrial Hygiene (ABIH) reports that holders of the CIH certification enjoy a larger annual salary than individuals without a certification. Moreover, according to salary data reported by the Bureau of Labor Statistics, the gap in salary between CIH holders and the typical Occupational Health and Safety Specialist is even wider.
Benefit #2
Boost Your Career
The CIH certification stands for excellence. It is globally recognized as the gold standard, so holders are instantly recognized by employers, colleagues, clients and the general public as the best-of-the-best.
Benefit #3
Recognition of Your Knowledge
A CIH certification demonstrates to employers, colleagues and the public that you are knowledgeable, dedicated and passionate about protecting the health and safety of people in the workplace and the community. CIH tests the knowledge of the entire industrial hygiene field, so people can be confident that its holders are competent and well-informed in all areas.
Earn CEUs

when you Prepare for your CIH exam


The Most Full-Featured and Best Value Course Available
ISSM's self-paced, interactive course provides study sessions and quizzes in different technical areas of the ABIH CIH examination as well as a comprehensive test covering all technical areas of the exam. Candidates also have the opportunity to qualify for 1.0 CEU awarded by the Florida Institute of Technology, University Office of Continuing Education. The course is a web-form of a CD-ROM software that has been distributed by the American Society of Safety Engineers since 2006.
Customize Your Course
Online Course
The course provides study sessions and quizzes in technical areas of the ABIH CIH examination as well as a comprehensive test covering all technical areas of the exam.
The technical areas of the examination are grouped into industrial noise control, radiation, ventilation, general sciences and statistics, and heat stress. Example problems demonstrate the application of each formula to the solution of practical problems and study sessions provide comprehensive definition of each equation and correlation. Quiz and comprehensive test sessions allow you to evaluate your knowledge of the technical aspects of the ABIH CIH certification examination.
1.0 CEU
Earn 1.0 CEU while preparing for your exam! If you add this option to your enrollment, after you spend a minimum of 10 hours studying and score 60% or higher on at least one comprehensive test you will qualify for 1.0 CEU, certified by the Florida Institute of Technology.
This combination of options is not available