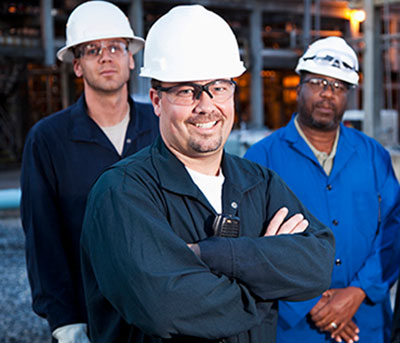 CSP Program Overview
The CSP certification is awarded to individuals who work in a full-time professional position where at least 50% of their duties are tasks designed to prevent the harm of people in the workplace. Examples of such duties include determining risks through workplace assessments, the identification and control of potential hazards, incident investigation, the maintenance and evaluation of incident/loss records, and the preparation of emergency response plans. Other duties could include fire protection, the recognition of hazards, regulatory compliance, ergonomics, the control of health hazards, environmental protection, record keeping, investigation of accidents and incidents, training, advising management, emergency response, product safety/security, the management of hazardous materials, and managing safety programs.
Benefit #1
Hiring Preferences and Salary Increases
Job vacancies for safety professionals commonly include BCSP credentials such as CSP as a desired or required qualification, along with the requisite education and experience. Human resources departments or those recruiting for safety positions in government organizations rely on professional certifications to confirm that minimum qualifications have been met by the candidate.
Benefit #2
Boost Your Self-Esteem
Feedback from candidates indicates that achieving a BCSP credential such as CSP can increase self-esteem and personal satisfaction. The majority of newly-certified individuals state that their personal worth increased after achieving their certification. As the standards for the CSP certification are established by peers for professional safety practice, rising above the competition by being evaluated against those standards is a great factor in increased personal satisfaction.
Benefit #3
Demonstrate Your Knowledge of Professional Safety Practice
Achieving an CSP certification from BCSP demonstrates a mastery in the core knowledge that professional safety practice requires. The Safety Salary Survey shows that by gaining their certification, candidates learned the field, showing that the CSP certification did what it was intended to do – ensuring that the necessary knowledge for practice has been gained.
Benefit #4
Gain an Advantage Over Your Peers
BCSP credentials such as CSP comply with nationally and/or internationally recognized standards; as such they are of a very high quality. Because of this, holders of the CSP certification have created an edge for themselves. Recognition of BCSP certifications such as CSP continues to grow amongst employers, government agencies, peers and the public, and as it does certified individuals hold a stronger and stronger competitive advantage for safety positions and assignments.
The
most customizable

CSP exam preparation course

ever

.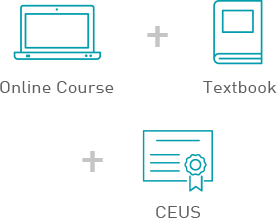 The Most Up-to-Date Course Available
The ISSM CSP self-paced course is based on the new BCSP CSP9 blueprint for the new CSP examination. The CSP9 examination preparation course allows users to earn up to 3.0 CEUs from the Florida Institute of Technology University Office of Continuing Education. In addition, the course contains over 850 questions and answers developed based on the BCSP examination blueprint, with new questions continuously being added to keep the course as current as possible.
Customize Your Course
Online Course
The Certified Safety Professional self-paced program is a web-based form of a software program and textbook that have been distributed by the American Society of Safety Engineers and have been used successfully by thousands of candidates for over twenty years to prepare for the BCSP CSP certification exam.
New questions are continuously added to keep the course as current as possible. You can take the full, comprehensive examination or quizzes at any time. Now with over 740 questions developed based on the BCSP's Examination Blueprint. A new feature allows users to resume their Q & A study session where they left off for optimal convenience. In addition, the new user interface makes this powerful self-study program easy to navigate and track progress.
Companion Textbook
The Comprehensive Practice Examination Study Guide™ textbook which has been distributed by the American Society of Safety Engineers since 1996 has been used successfully by hundreds of candidates to prepare for the BCSP CSP certification exam. New questions have been added in all three Domains:
Domain I: Collecting Safety, Health, Environmental, and Security Risk Information
Domain II: Assessing Safety, Health, Environmental, and Security Risk
Domain III: Managing Safety, Health, Environmental, and Security Risk
All of the Guide's more than 740 questions have been developed to reflect the type of questions generally found on the examination based on the BCSP's blueprint for the comprehensive examination.
3.0 CEUs
Earn 3.0 CEUs while preparing for your exam! If you add this option to your enrollment, after you spend a minimum of 30 hours studying and score 60% or higher on at least one comprehensive test you will qualify for 3.0 CEUs, certified by the Florida Institute of Technology.
This combination of options is not available