Prepare with the Best. Get Certified.
The Best Value CSP Exam Course
This Certified Safety Professional Exam Prep Course will ensure your knowledge is up to standards according to the most recent BCSP CSP9 blueprint.
Enroll in our CSP Exam Prep Course to learn at your own pace. You can take advantage of study sessions and quizzes, then test your knowledge with comprehensive practice exams.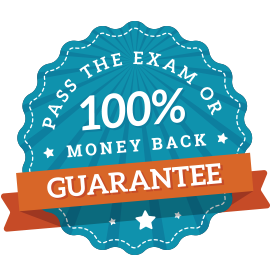 We know we make great courses and are confident you'll pass your exam. That's why we offer a money back guarantee to anyone who doesn't succeed.
View Full Details
By completing this course you can earn up to 3.0 CEUs from the Florida Institute of Technology University office of Continuing Education.
Customize Your Course
Online Course
The Certified Safety Professional self-paced program is a web-based form of a software program and textbook that have been distributed by the American Society of Safety Engineers and have been used successfully by thousands of candidates for over twenty years to prepare for the BCSP CSP certification exam.
New questions are continuously added to keep the course as current as possible. You can take the full, comprehensive examination or quizzes at any time. Now with over 740 questions developed based on the BCSP's Examination Blueprint. A new feature allows users to resume their Q & A study session where they left off for optimal convenience. In addition, the new user interface makes this powerful self-study program easy to navigate and track progress.
Companion Textbook
The Comprehensive Practice Examination Study Guide™ textbook which has been distributed by the American Society of Safety Engineers since 1996 has been used successfully by hundreds of candidates to prepare for the BCSP CSP certification exam. New questions have been added in all three Domains:
Domain I: Collecting Safety, Health, Environmental, and Security Risk Information
Domain II: Assessing Safety, Health, Environmental, and Security Risk
Domain III: Managing Safety, Health, Environmental, and Security Risk
All of the Guide's more than 740 questions have been developed to reflect the type of questions generally found on the examination based on the BCSP's blueprint for the comprehensive examination.
3.0 CEUs
Earn 3.0 CEUs while preparing for your exam! If you add this option to your enrollment, after you spend a minimum of 30 hours studying and score 60% or higher on at least one comprehensive test you will qualify for 3.0 CEUs, certified by the Florida Institute of Technology.
This combination of options is not available
We Follow the Most Recent CSP Exam Blueprint
We revise our CSP exam prep course to remain up-to-date with the current BCSP blueprint to ensure you're getting the most accurate, all-inclusive training.
You'll study at your own pace with information that closely corresponds with the NEW BCSP CSP9 certification exam. Plus, this course provides you with over 850 review questions. That means you can take short quizzes for each subject area and immerse yourself in a full-featured exam preparation experience.
Syllabus
We'll take you through all nine sections (domains) of the BCSP CSP9 certification exam blueprint.
| | |
| --- | --- |
| Section | Subject |
| Domain 1: | Advanced Science and Math |
| Domain 2: | Management Systems |
| Domain 3: | Risk Management |
| Domain 4: | Advanced Safety Concepts |
| Domain 5: | Emergency Preparedness, Fire Protection, and Security |
| Domain 6: | Occupational Health and Ergonomics |
| Domain 7: | Environmental Management Systems |
| Domain 8: | Training/Education |
| Domain 9: | Law and Ethics |
Become a Professional
How to Become a Certified Safety Professional in 3 Steps:
Enroll in our CSP Exam Prep Course & learn at your own pace.
Take advantage of study sessions, take practice quizzes, and try out comprehensive exams.
Pass your final exam and earn your CSP certificate.
Are you ready to take your career to the next level?
According to BCSP, Certified Safety Professionals have the comprehensive knowledge and skills to perform at least 50% of professional level safety duties. This includes making worksite assessments to determine risks, assessing potential hazards and controls, evaluating risks and hazard control measures, investigating incidents, maintaining and evaluating incident and loss records, and preparing emergency response plans.
Other duties could include hazard recognition, fire protection, regulatory compliance, health hazard control, ergonomics, hazardous materials management, environmental protection, training, accident and incident, investigations, advising management, record keeping, emergency response, managing safety programs, product safety and/or security.
Before You Take the CSP Exam
CSP Candidates:
Will have a minimum of a U.S. Bachelor's degree in any field or an Associate's in safety, health, or the environment, or a closely related field
Will have 4 years of safety experience where safety is at least 50%, preventative, professional level with breadth and depth of safety duties.
Will have a BCSP-Approved Credential - Associate Safety Professional (ASP), Graduate Safety Practitioner (GSP), Certified Industrial Hygienist® (CIH®, Chartered Member of the Institution of Occupational Safety and Health (CMIOSH)*, Canadian Registered Safety Professional (CRSP)*, Professional Member of the Singapore Institute of Safety Officers (SISO)* or diploma in Industrial Safety by Government of India*
For more information, see BCSP's CSP Program Overview.
Earn 3.0 CEUs While Preparing for the Exam
In order to earn the designated number of CEUs and your certificate from the Florida Institute of Technology, you must do all of the following:
Spend a minimum of 10 hours of self-paced study for each Continuing Education Unit awarded.
Score 60% or higher on at least one comprehensive test of your course which covers all domains. Although no two comprehensive tests are the same, you can take as many comprehensive tests as you wish. However, you must score 60% or higher on at least one comprehensive test. Our system will track your scores and will notify you via email when you have scored 60% or higher on at least one comprehensive test.
Note 1: Your instructor for online courses is Hamid Kavianian Ph.D., CSP, CHMM. Your questions must be forwarded to him via email at hamid@issmsafety.com
Note 2: Please allow three to five weeks for your certificate to arrive in mail.
Your Convenience is Our Priority
Your online ID and password is valid for one year from the date of your registration.
In the event that you do not pass the exam on your first try, upon submission of proper documentation, your online access can be extended for an additional six months period.
If you register for the "course only" without CEUs and decide later that you are interested in earning CEUs, you may do so by paying the tuition and following the "CEU Rules". The tuition for each course is the difference between "course only" price and "course with CEU" price.
Study on the go
with your
Smart Phone
or Tablet
The Ultimate CSP Study Guide
Take your CSP exam prep into your own hands. With our online course you have the freedom to learn at your own pace using our comprehensive certified safety professional study materials. Prepare for the CSP exam with practice tests, study sessions, and quizzes that you can easily access any time, from any device.
Top 10 Features
Timed practice tests to help you prepare for the real deal.
Randomized questions ensure you never take the same test or quiz twice.
Convenient self-paced learning with unlimited access for one year.
Visual models of your test and quiz scores help you track your progress.
Quizzes for every BCSP blueprint section leaves no subject untouched.
Comprehensive study sessions cover all technical subject areas.
Saved progress lets you stop your course anytime and pick up where you left off.
Easy log-in from any device, anytime.
Bookmarks let you create your own test sessions.
Continuously updated learning material stays consistent with the BCSP CSP9 blueprint.